Biography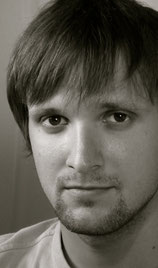 Born 1987 in Wels, Upper Austria, Andreas Huber started making short films when he was 14 years old.
In 2010, he wrote and directed "Die Zeit die bleibt", a digital short, which was shown on several national and international film-festivals.
Two years later he co-wrote and co-directed "Haunted Land", a documentary feature about paranormal phenomena, legends and myths in Great Britain.
His debut novel "Der Zug: Endstation Hölle", a sci-fi/horror/thriller story, was published in January 2012.
He studied TV- and Filmproduction at Danube University Krems, Lower Austria, and graduated with a Master's degree in November 2013.
In early 2014, Andreas Huber was officially announced as director of the stage play "Schock, lass nach!" by Ronny Sunters at Barocktheater Lambach. His directorial debut at the Theater in November 2014 was a huge success: each show was sold out.